Us Coast Guard Eagle Tall Ship Model 35.4″
The Us Coast Guard Eagle Tall Ship Model 35.4″ is the entrepreneur's choice.
 In feng shui, the boat is considered a symbol of success. The boat will overcome the storms and win in business and commerce. Therefore, the wooden boat model is always a feng-shui item that is very popular among business people and traders around the world.
Speed Boat Models is one of the companies exporting handicrafts. Speed Boat Models has a wealth of experience in hand-crafting. Currently, our company produces wooden boat models with many diverse models. We check every detail and color thoroughly before reaching the customer. For example, this Us Coast Guard Eagle Tall Ship Model 35.4″.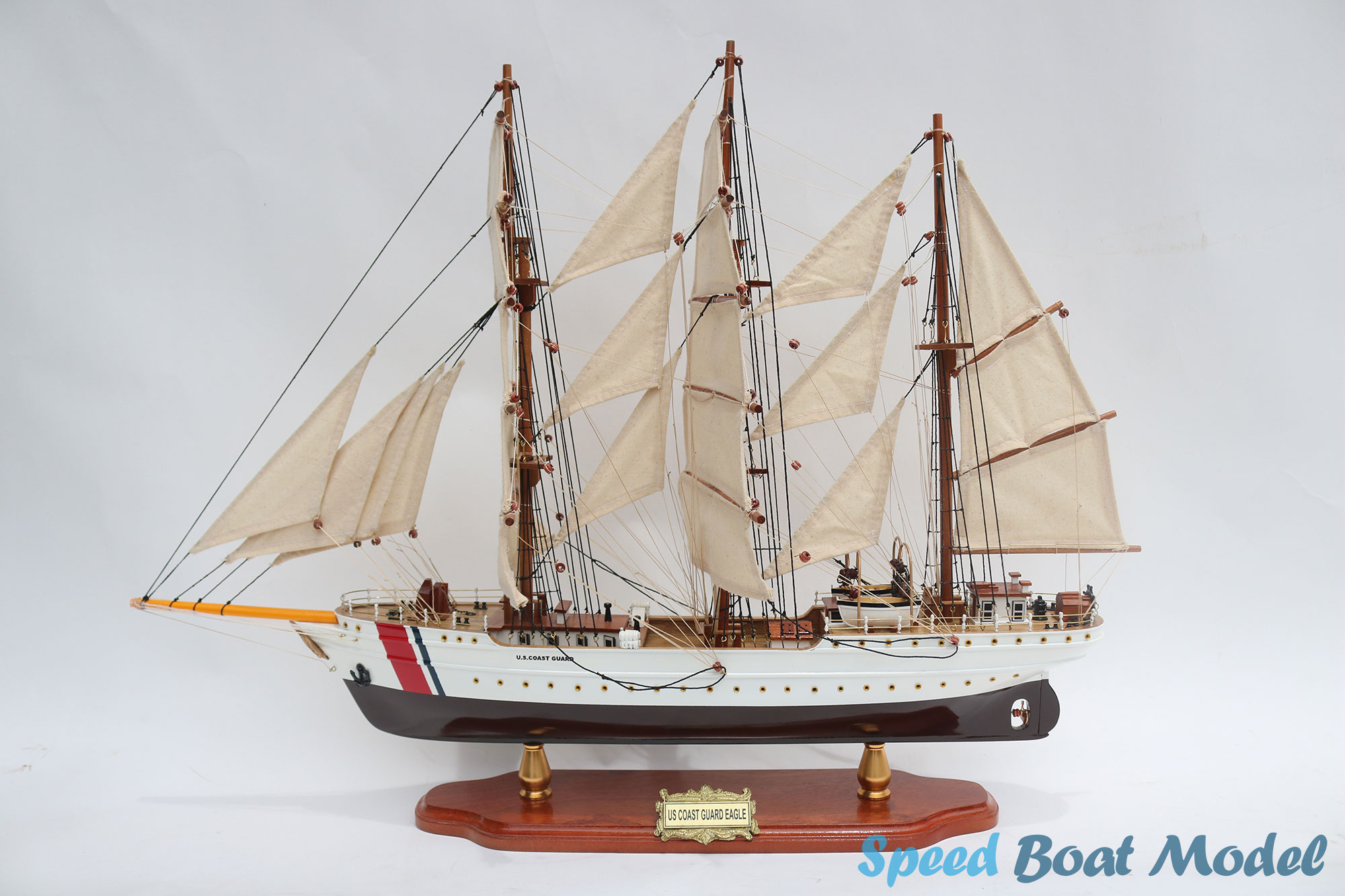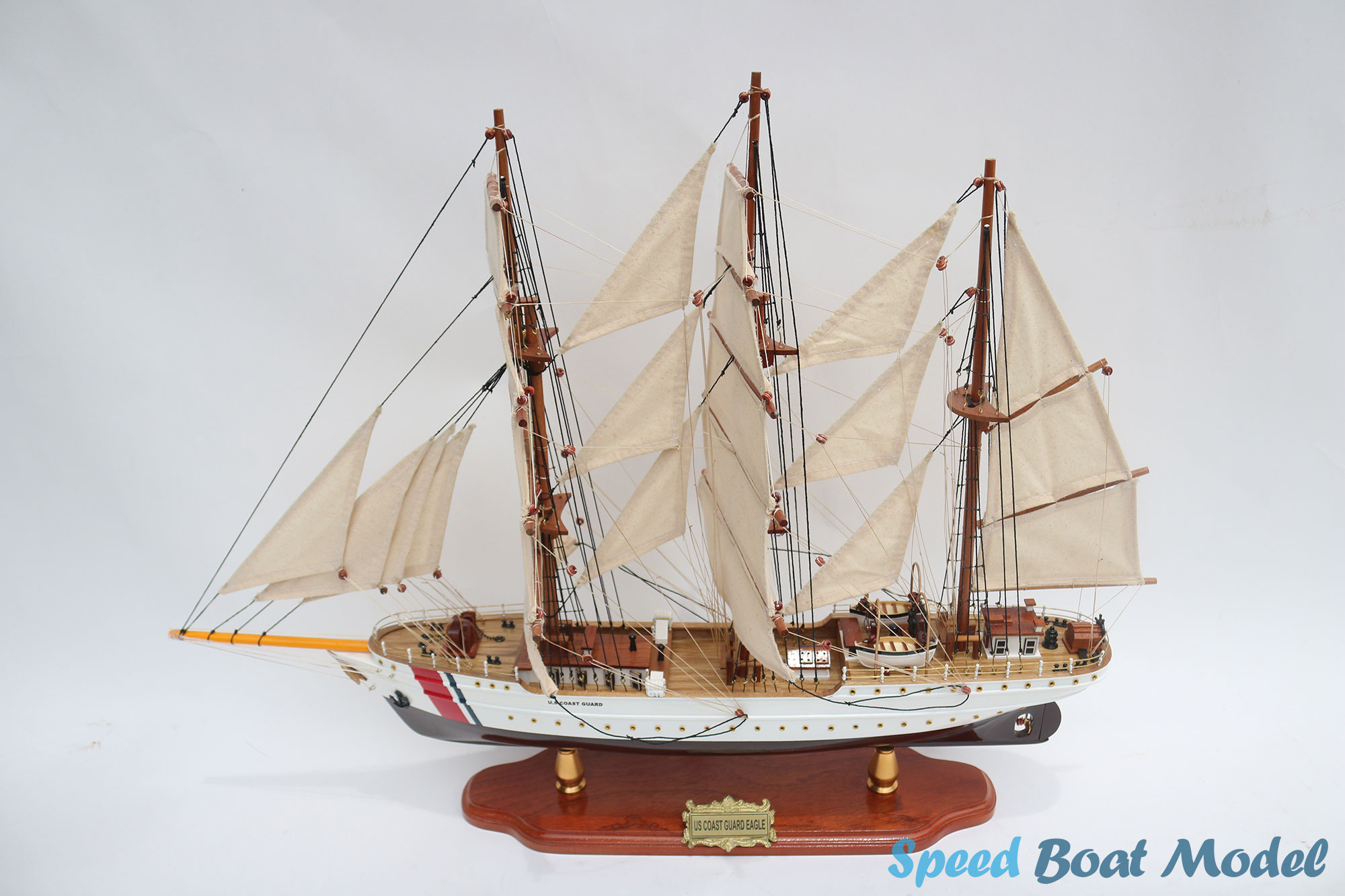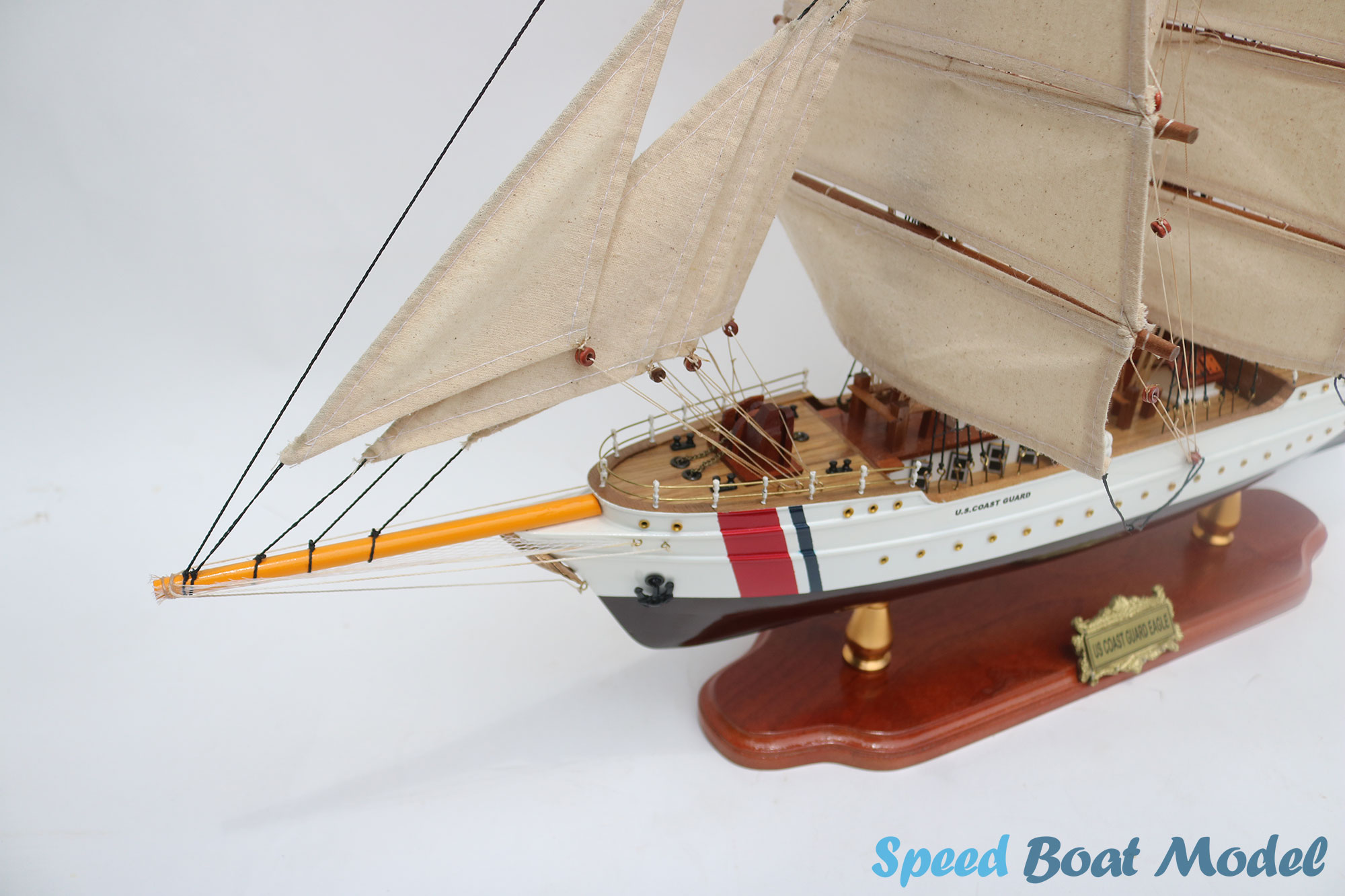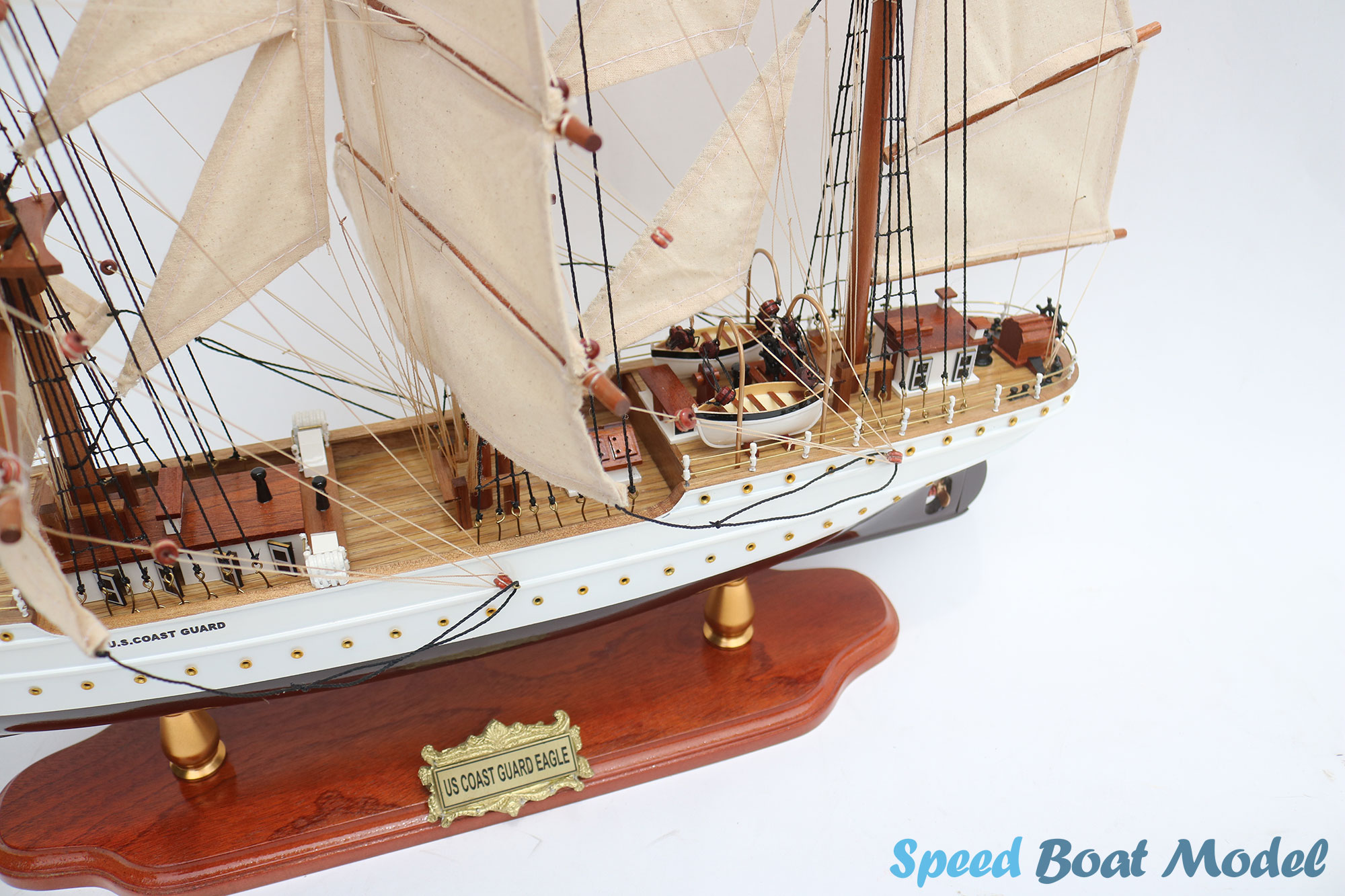 If you are looking for a meaningful gift for your loved one, friend, partner or boss, the wooden boat model would be a great choice for you.
Speed Boat Models accepts to order and craft according to the model you want!
Model of Us Coast Guard Eagle Tall Ship Model 35.4″
Specification Us Coast Guard Eagle Tall Ship Model 35.4″:
Model Name
Us Coast Guard Eagle Tall Ship Model 35.4″
Brand Name
Speed Boat Models
Color
Wood
Size cm
90L x 28W x 67H (cm)
61L x 13W x 57H (cm)
Size inches
35.4L x 11.02W x 26.37H (inch)
25.41L x 5.1W x 19.7H (inch)
Handcrafting (shaping to perfection)
Nationwide delivery 
Products as pictured
Meaning of Tall Ship:
Model boats are one of the most popular feng shui objects in business circles. The symbol of the high-rise boat means "smooth sailing", no matter how difficult it is, it can be overcome. Because the sail represents the image of catching the wind. The symbol brings many transactions, fast business, good success and great profit.
Tall Ship Model is a noble and luxurious gift. Therefore, it is very meaningful to give to relatives, friends, business partners, and business. Show love and respect for them.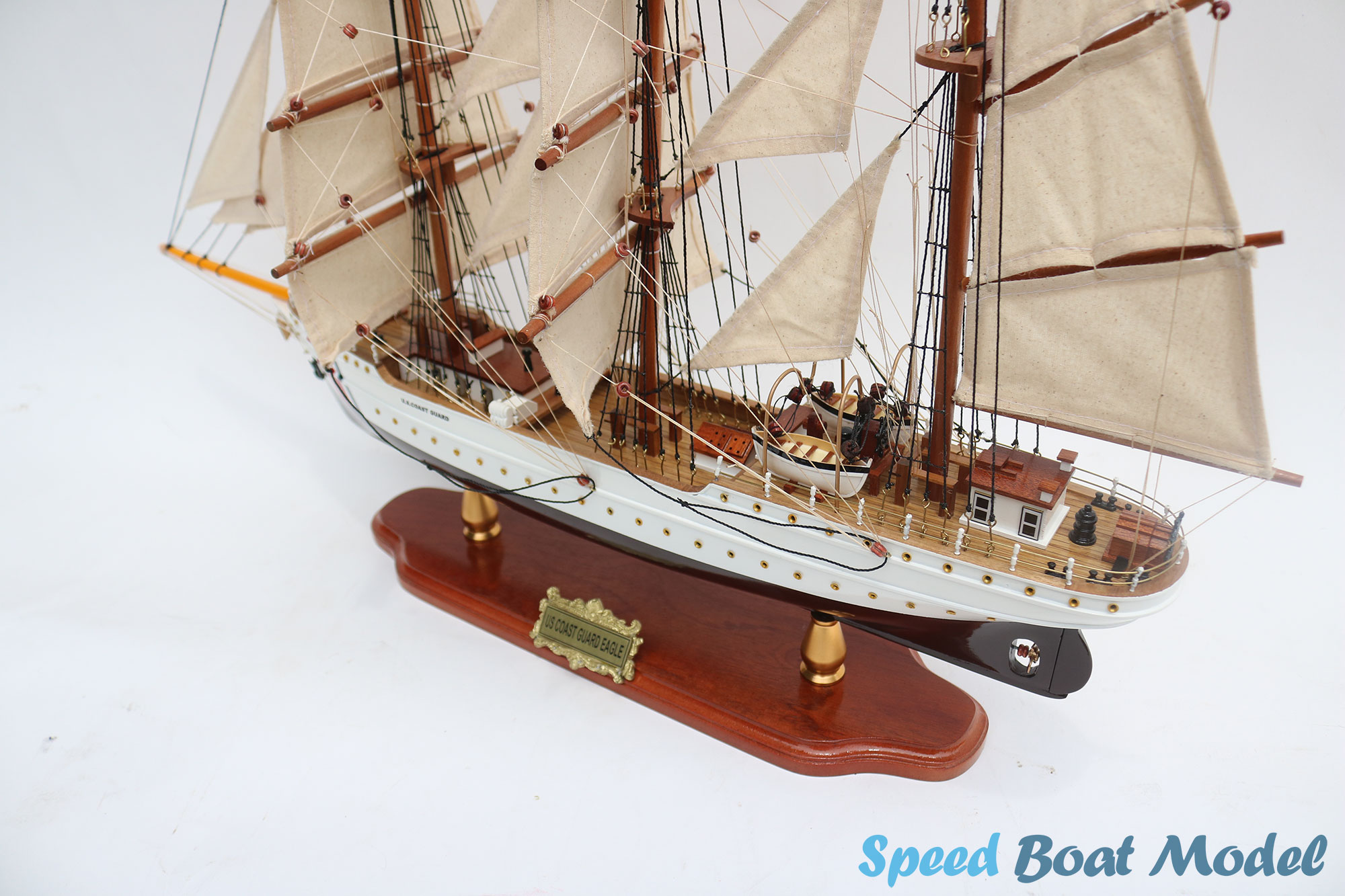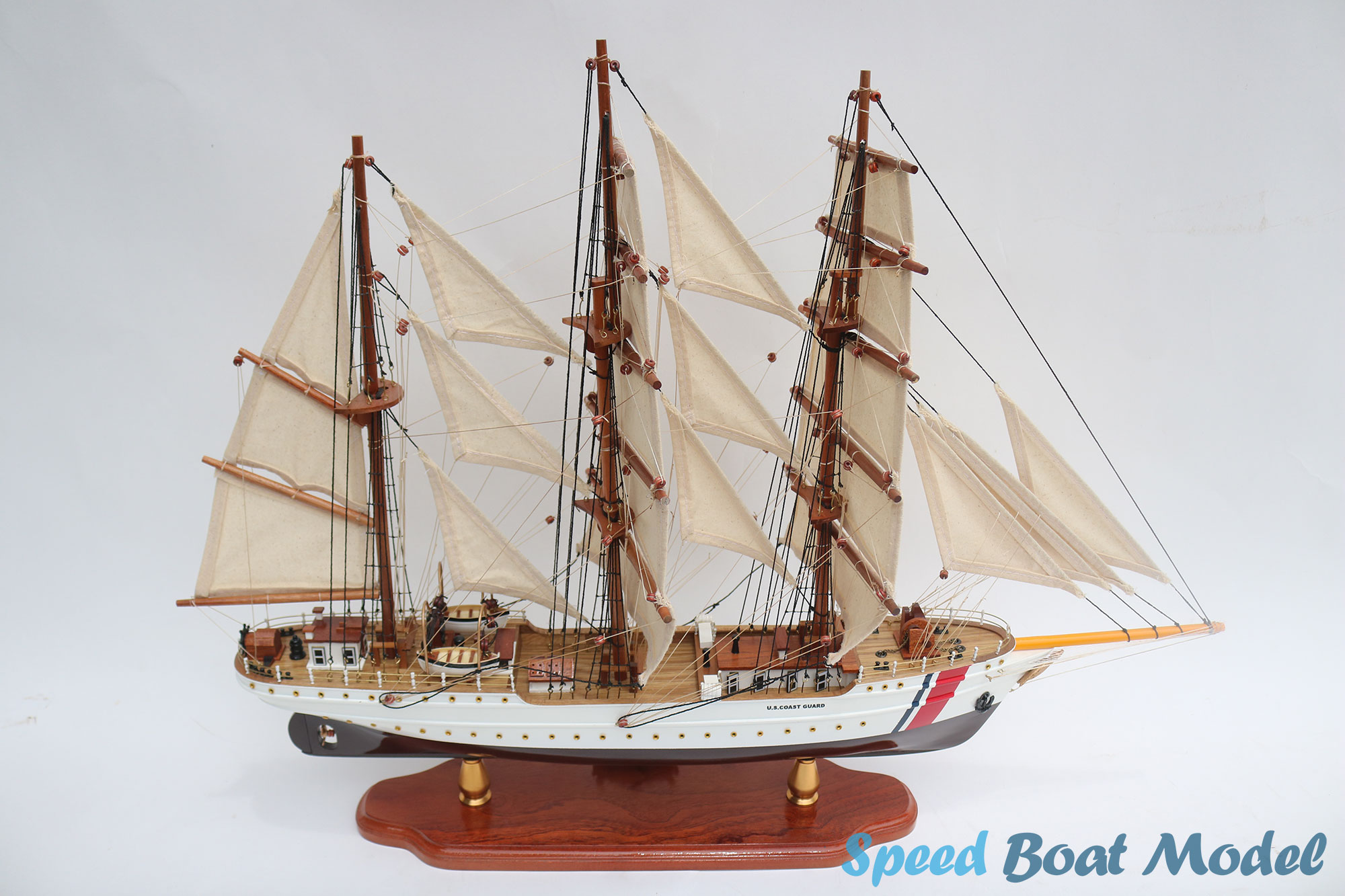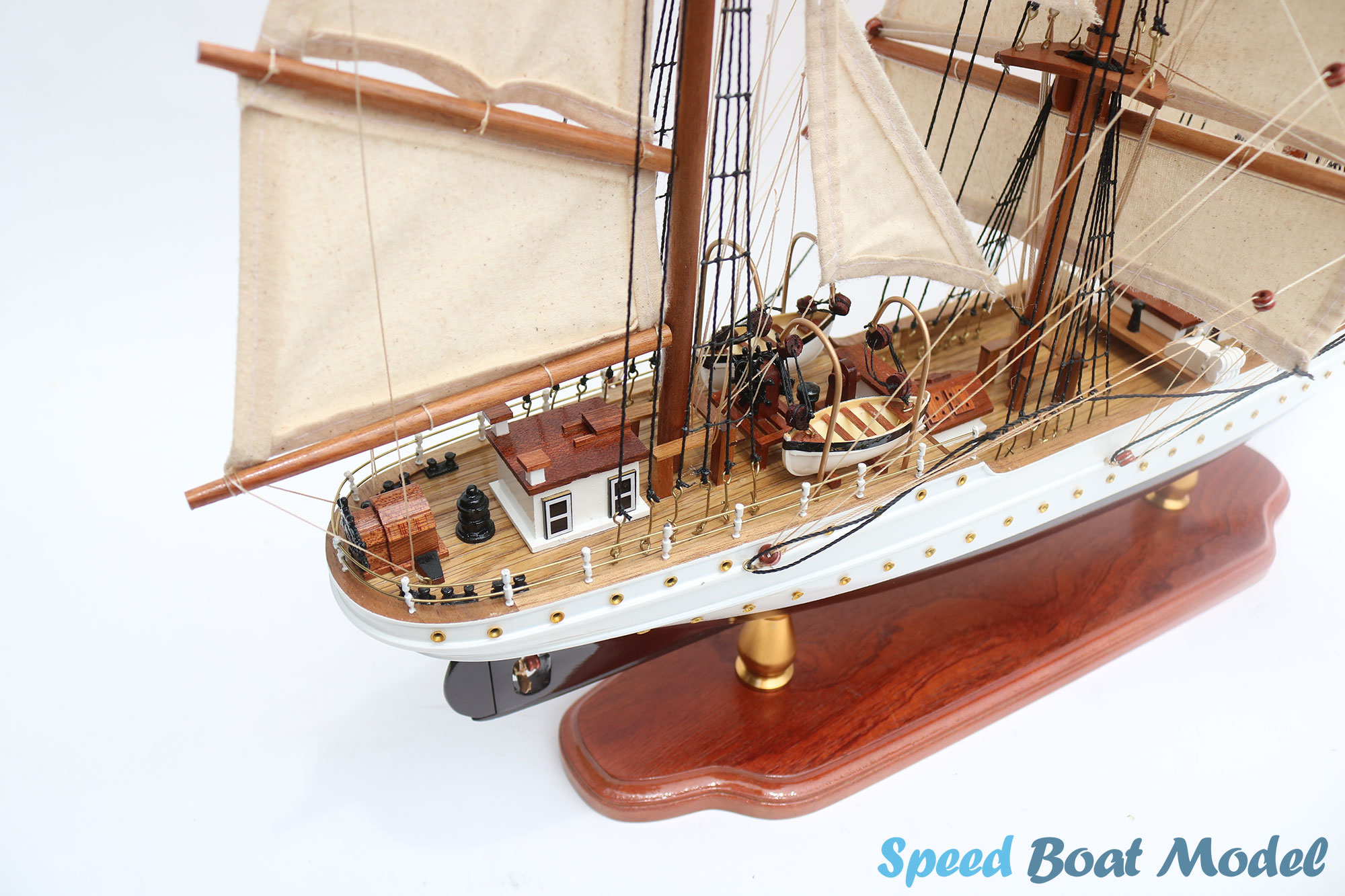 Where To Buy Us Coast Guard Eagle Tall Ship Model 35.4″?
speedboatmodel.com model products are 100% handmade with skilled craftsmen. The model is built based on the design of the real boat model. Each position of rudder, deck, anchor, structural sail is also simulated in detail and meticulously.
Each model ocean liner has a valuable history, stories. And the humanities or milestones develop according to that event. We wish to bring Vietnamese art products to each family and to friends across five continents…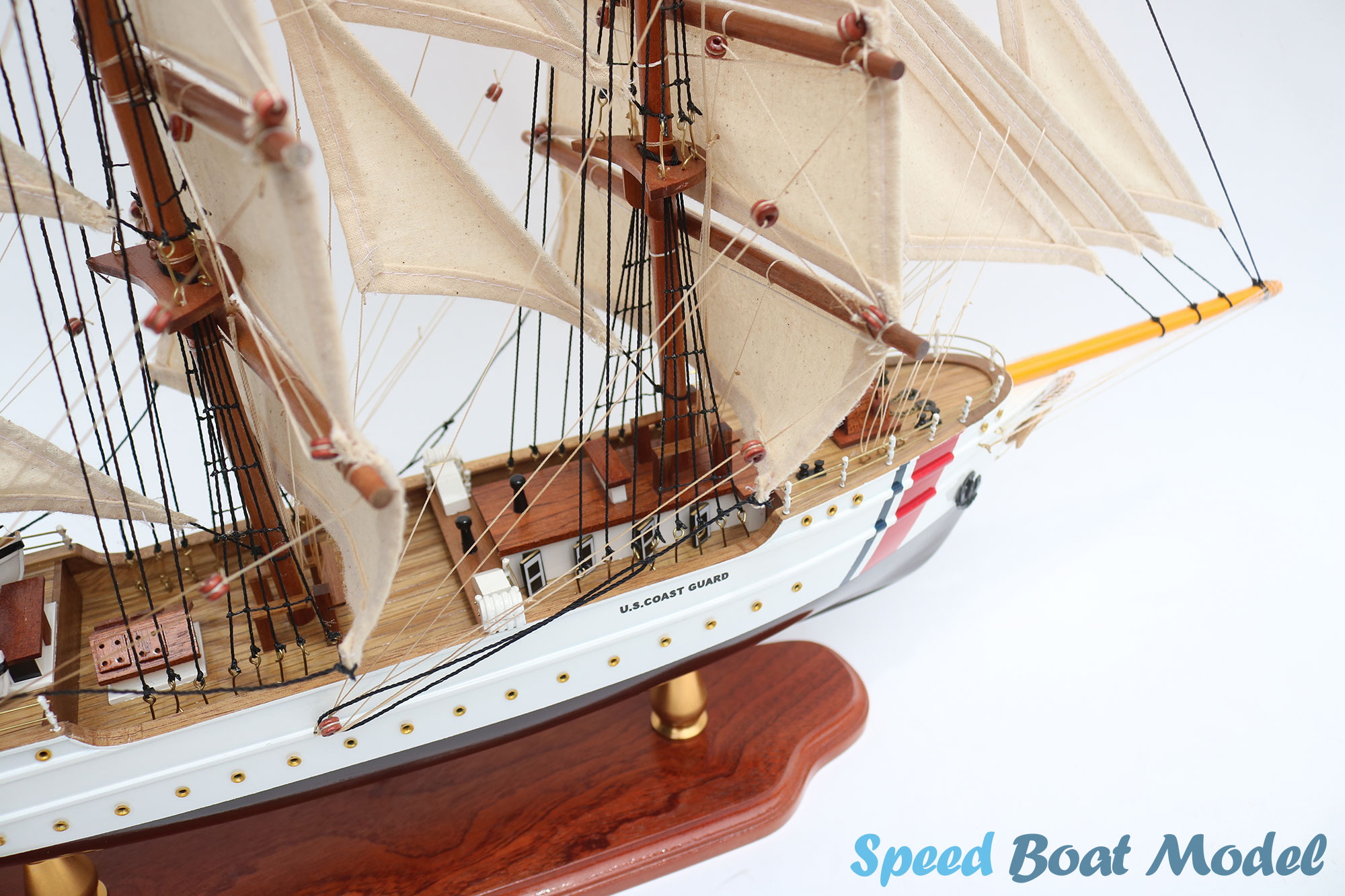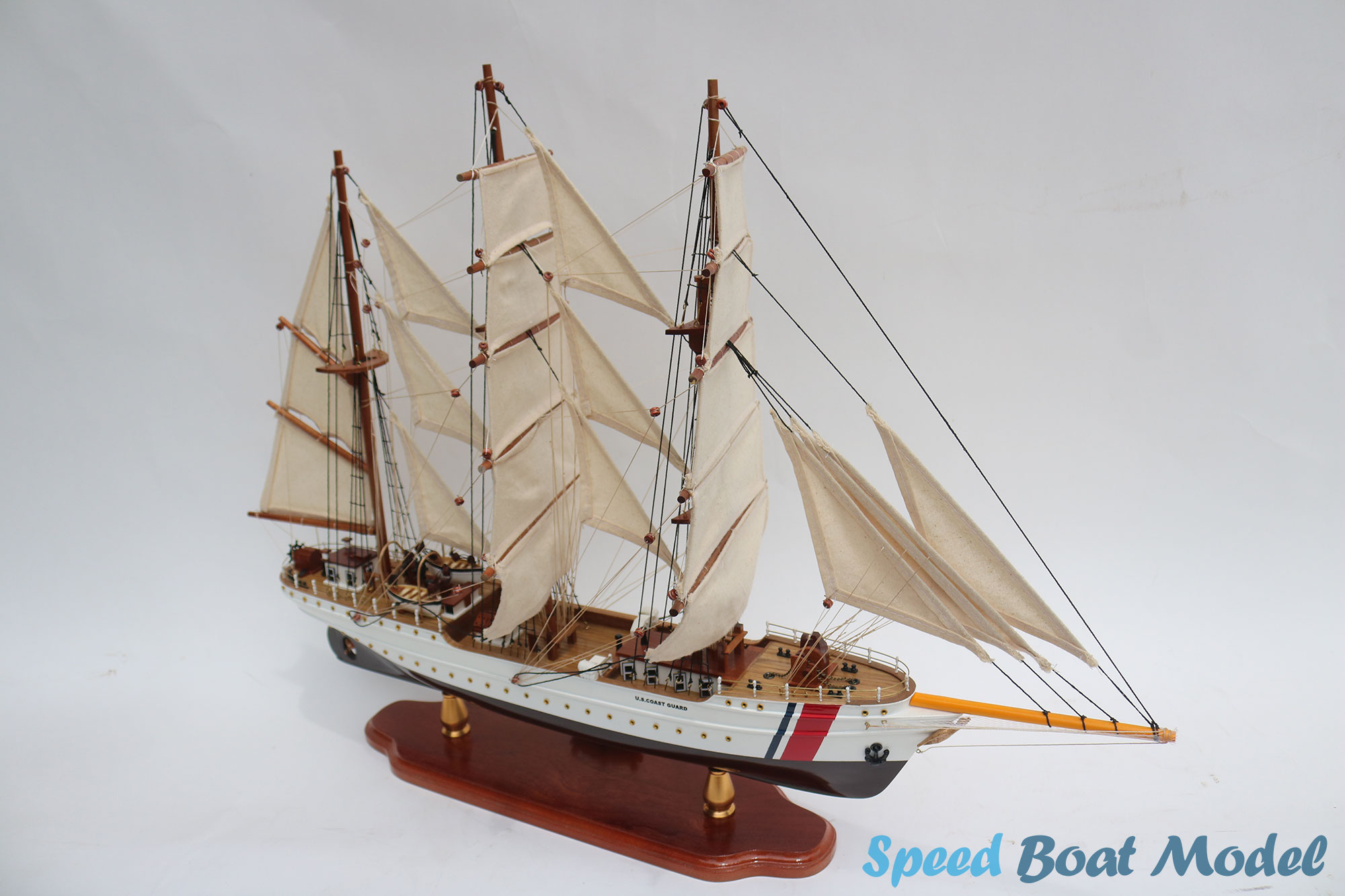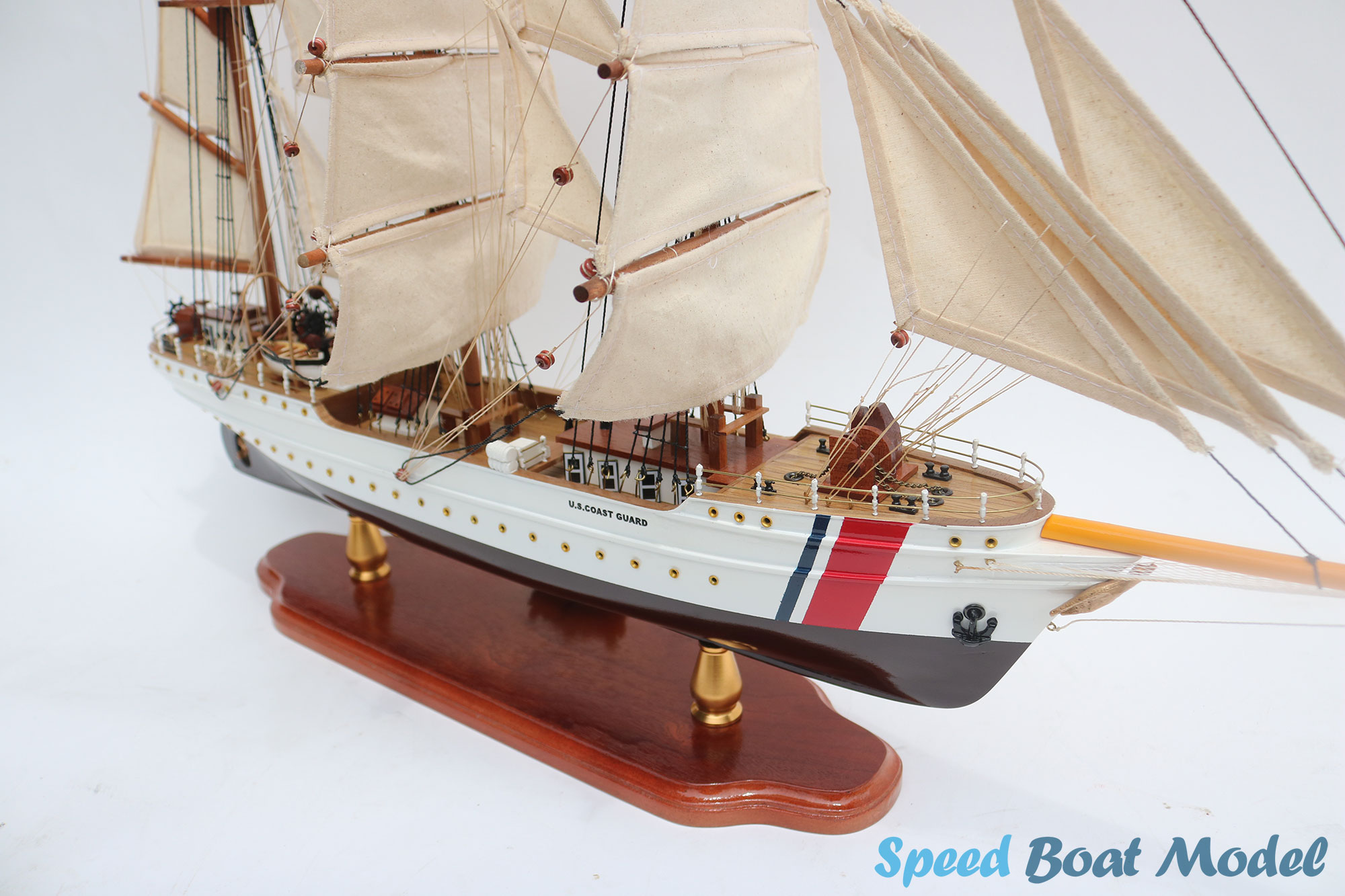 Why choose us?
– Our model will be fine-tuned to millimeters by artisans, rigorous testing for accuracy and assembled into the boat's frame.
– The boat models are studied meticulously, from drawing up, choosing wood, sawing wood, shaping, creating frames, bone form, grinding the hull, painting protection and decoration, grafting spokes, sharpening the shape of the boat, joining the deck, making small details on the deck, details such as, seats, stairs, lifeboats, sails…
– The designs are diverse, beautiful, meticulous detail, hand-crafted, hand-carved textures and wooden frames are made from quality wood such as pine, Melaleuca.
– Handicraft models are made 99% identical to the original from the smallest details, based on the hands of artisans with 12 years of industry experience.
Contact Information:
Speed Boat Models
WhatsApp : (+84) 38 627 0225
Website: speedboatmodel.com
Fanpage: https://www.facebook.com/speedboatmodel
E-mail: [email protected]
Address: 168/32 D2 Street, Ward 25, Binh Thanh District, Ho Chi Minh