Notable Ferrari Speed Boat Models
This will be a very useful article to help you easily choose the right model for yourself.
Ferrari Speed Boat Models is handcrafted from hardwood using plank on frame technique. The model has a natural wood finishing. Used to construct our models are subjected to specific seasoning procedures to ensure that the model will withstand severe climate and never warp or split.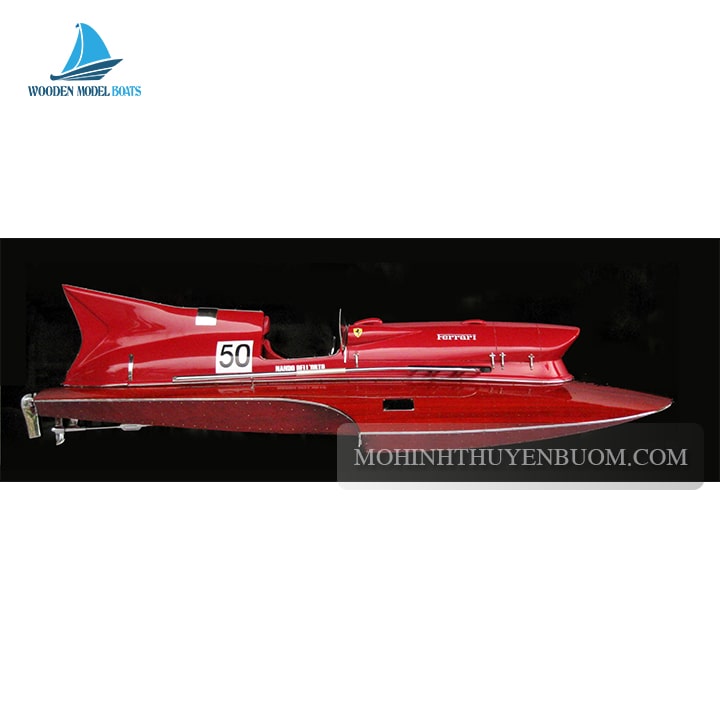 Our Ferrari speed boats models are highly polished to a glossy smoothness along with meticulous details that match the perfection of the real thing. Numerous layers of paint and varnish are painstakingly applied, with each layer dried and smoothed through sanding before application of the next.
Each Ferrari Speed Boat Models is examined during to ensure the highest quality and accuracy possible for your investment.
Meaning Of Notable Ferrari Speed Boat Models
Nowadays,the Feng Shui Items increasingly popular, boat models are increasingly being chosen by customers. Because they are new, unique and luxurious. The boat can be used for display in the living room, office. At the shops, restaurants, hotels will be very beautiful, exalting the luxury.
At the same time, Notable Ferrari Speed Boat Models Pursuant to feng shui principles, placing a Notable Ferrari Speed Boat Model in your house brings a message that everything will go smoothly which is highly favorable to businessmen or who goes on business frequently.
Notable Ferrari Speed Boat Models are suitable for:
Home decoration, living room at home.
Decorate office, company, office dealing with customers.
Housewarming gift.
Birthday gifts.
Opening gifts.
Business gifts.
Customer appreciation gifts
Some Notable Ferrari Boat Models
Halfhull Wall Pictures Ferrari Hydroplane Half-Hull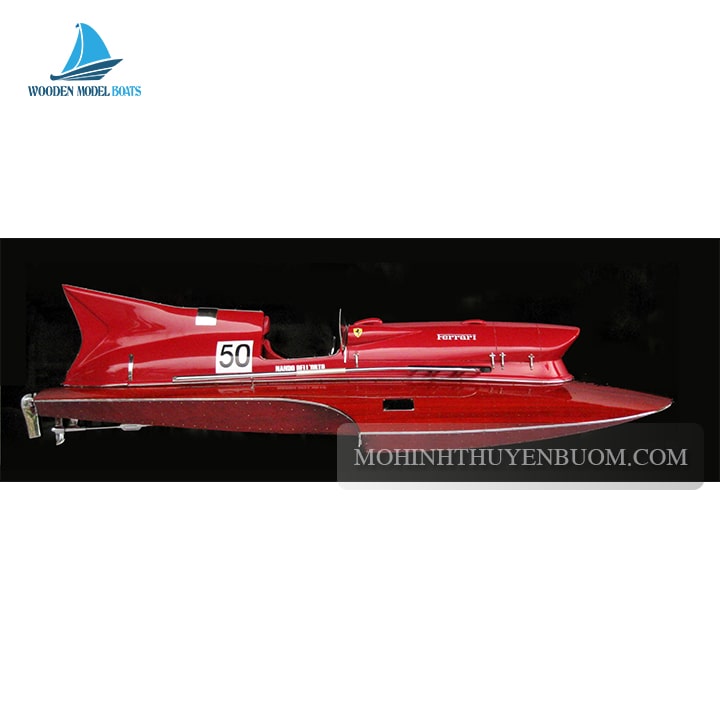 | PRODUCT | HALFHULL WALL PICTURES FERRARI HYDROPLANE HALF-HULL |
| --- | --- |
| made in | VIET NAM |
| size | 100L x 10D x 30H |
| packing | 110L x 20D x 40H |
| weight | updating |
Price: $310,00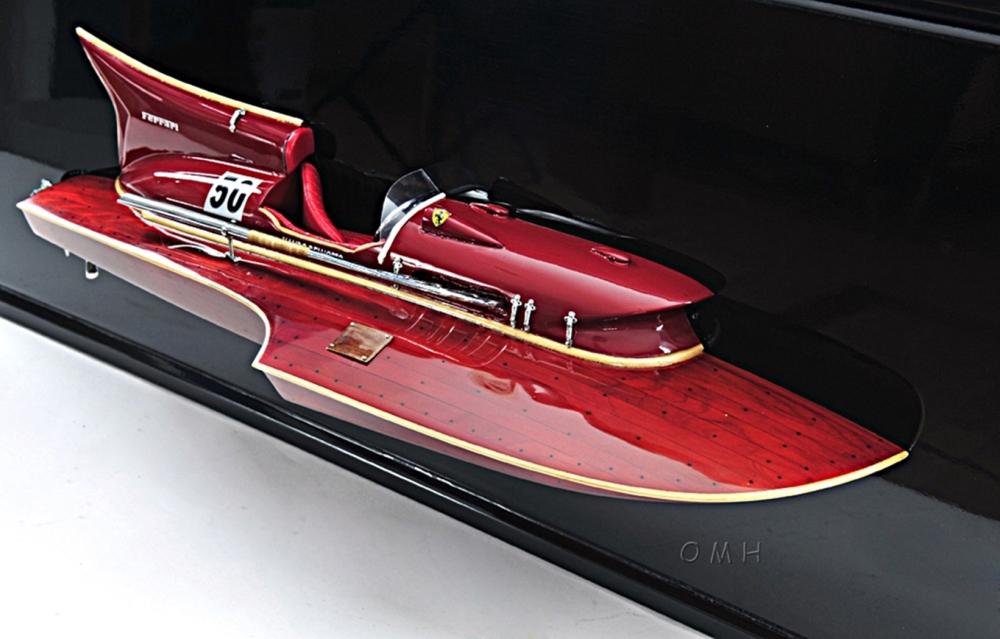 Modern Yachts Ferrari F430
Model Name

Ferrari F430

Brand Name
Speed Boat Models
Color
Black red
Size
71L x 21W x 18H
92L x 30W x 22H
Packing
81L x 31W x 28H
102L x 40W x 33H
Price: $347,00 – $422,00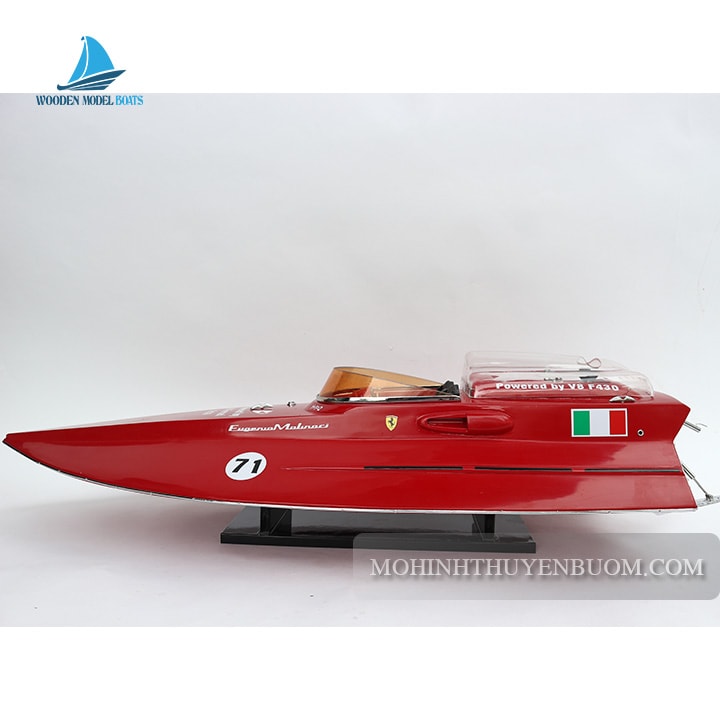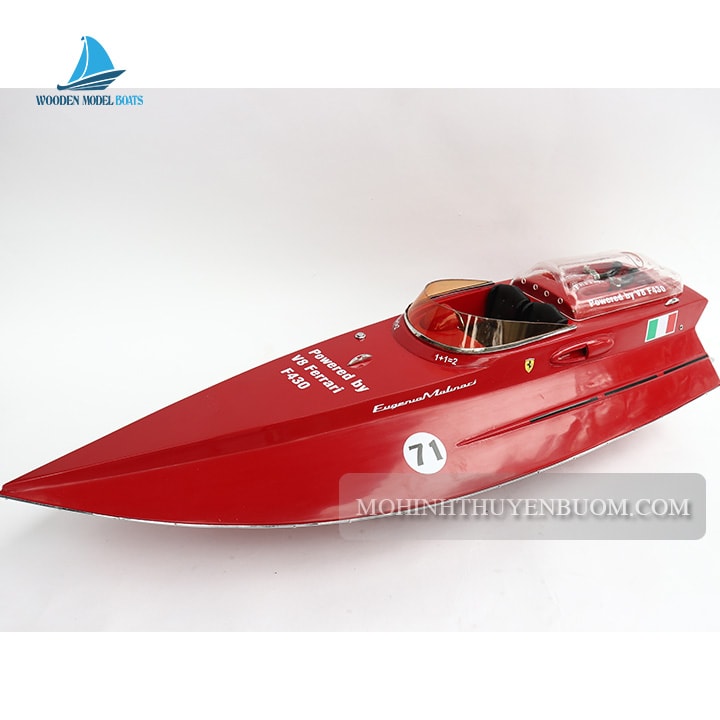 See More Speed Boat Models: <<HERE>>
Address To Buy Wooden Boat Model As A Gift
Speed Boat Models is an address specializing in wholesale and retail purchase of wooden boat models. From wooden boats, sailboats, yachts, bottles boat… All products are well received by customers.
We have a workshop specializing in the production of boat models according to customer requirements. Large quantities of goods can be supplied depending on demand. All products are strictly inspected from supplier selection to packaging. And shipped to the consumer.
At 168/32 Nguyen Gia Tri, Ward 25, Binh Thanh District, Ho Chi Minh City. Here we have showrooms displaying many different types of boats. The shop is open from 8:00-17:00 daily.
To buy goods through the website, you can access the following website address: Speed Boat Models
Information Contact:

Speed Boat Models
WhatsApp: (+84) 38 627 0225
WEBSITE: speedboatmodel.com
Fanpage: https://www.facebook.com/mohinhthuyenbuom
E-mail: [email protected]
Address: 168/32 D2 Street, Ward 25, Binh Thanh District, Ho Chi Minh
Thanking For Watching !