Instructions On How To Make A Wooden Model Boat
Making model wooden boats is a hobby that many people enjoy. especially you feel more happy when you see the model boat made by yourself. Most model ships when made have an accurate representation of your personality, perseverance, patience in the making process. If you have never made a boat before, don't worry, through this tutorial on how to make a wooden model boat you will love it and do it right away.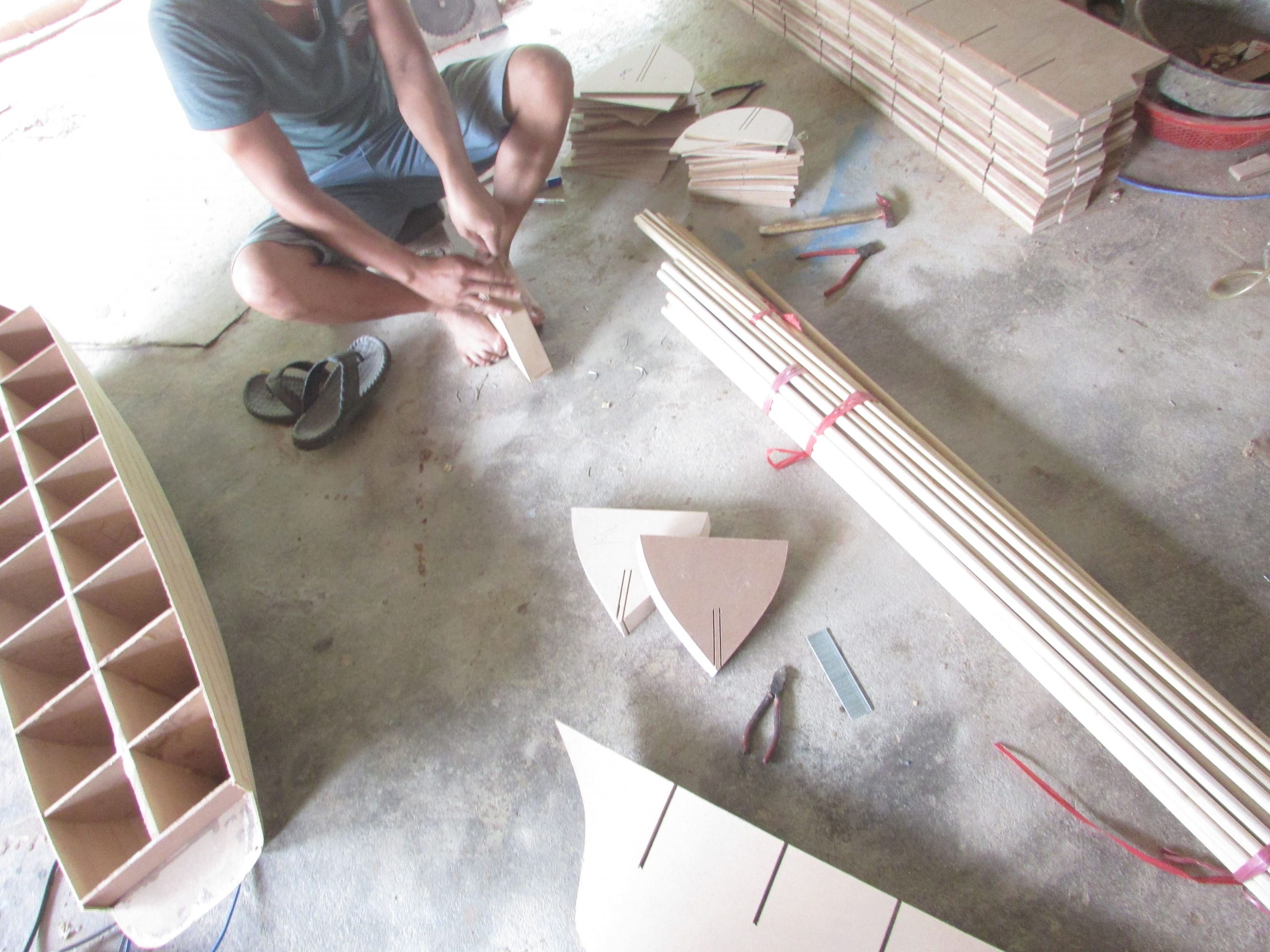 Step 1:
Prepare materials and Find a wooden boat model
Looking for a model to do. There are many different models, styles and types of model boat kits available for purchase or normal plywood. If you are new to modeling sailboats, you should take the time to find the easiest model to make, learn the tools needed to make it, and then start working on your hobby. Have fun and find a model that you want to make it.
You can go to a carpenter's shop, or a woodworking warehouse may have a model boat kit available for you to buy.
Many online stores sell materials you can order like floats, canvas, elastic bands… to make model boats.
If this is your first time learning how to make a model wooden boat, try to choose a simple sailboat model for beginners.
Do some research on the model boat you're building to give you an idea of ​​what it will look like when it's finished.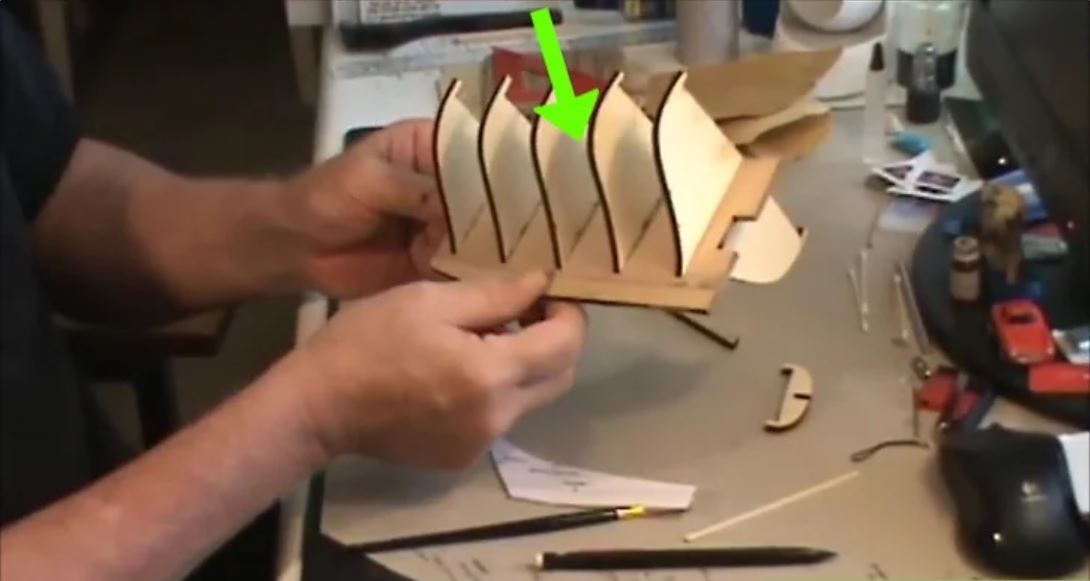 Step 2:
Add the first planks. Once you are sure that the planks will lie flat on the partitions, you can start gluing them. Adding planks will create the hull of your model boat. The first plank you lay will determine how the other boards will be glued, so stick it properly, according to the wooden sailboat instruction manual.
You will probably place the first board level with the deck.
The planks run the length of the boat, front to back.
Each plank will be glued to the partitions it is meant to touch.
Check out your wooden sailboat tutorial to learn where you should place your first plank.
Add planks in pairs to make sure they're even and level with each other. Your first planks should mirror each other.
Soaking boards in water can help them become more flexible.
If there are any gaps, you can fill them with a small piece of wood.
Your model can add additional plank layers. Follow your model's unique instructions when adding planks to ensure best results.
Additional layers of planks are often decorative.
You may need to taper some planks to close the gap.
After you have added all the planks needed to form the hull, you can start sanding the hull. The planks can be slightly uneven in some places, making your hull look grainy or rough. By sanding the hull, you can give your model boat a smooth and streamlined look.
Your model boat case looks perfectly smooth after sanding.
Each plank will look like it has been naturally blended or attached to the next.
No plank should protrude further than another to give the impression that it's not a composite, but a real board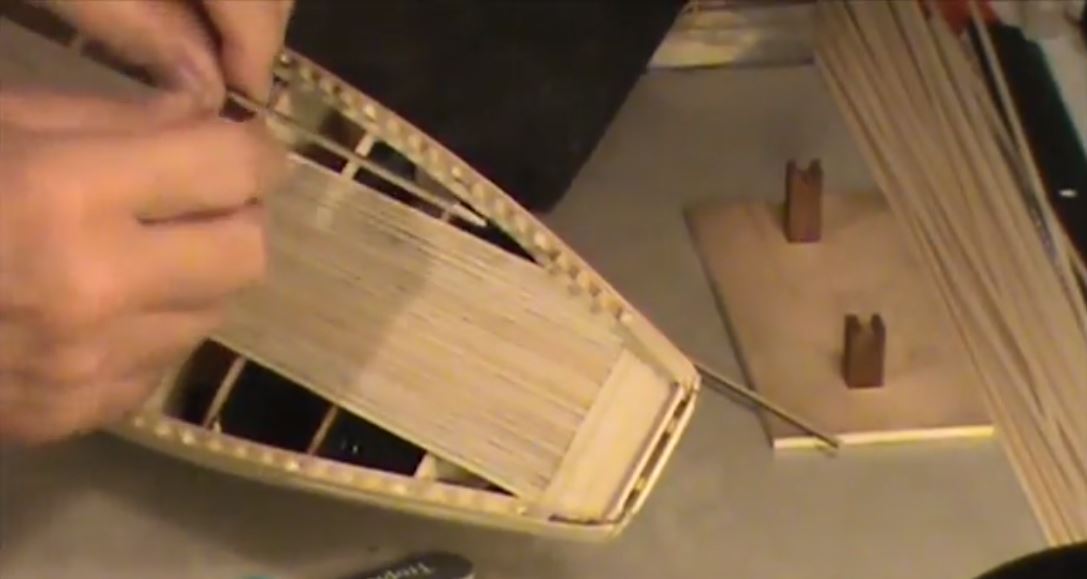 Step 3: Finish the wooden sailboat model you made
Paint or seal the hull and deck of the model. Now that you have completely assembled the hull and deck, you can start painting. This can help give your model a finished look.
Most wooden model boats will have some minor but insignificant flaws that can be covered by painting on them
Some models can be decorated to look like their real-life stall parts.
More details. Once the bulk of your model boat has been painted, you can start adding details. These little pieces can help add realism to your boat, making the model look and feel complete. Your model kit will probably include all the necessary pieces to add.
Model sails.
Mast.
Model sailboat head
The rudder of the boat.
Boat tail.
Cannon.
Sailboat anchors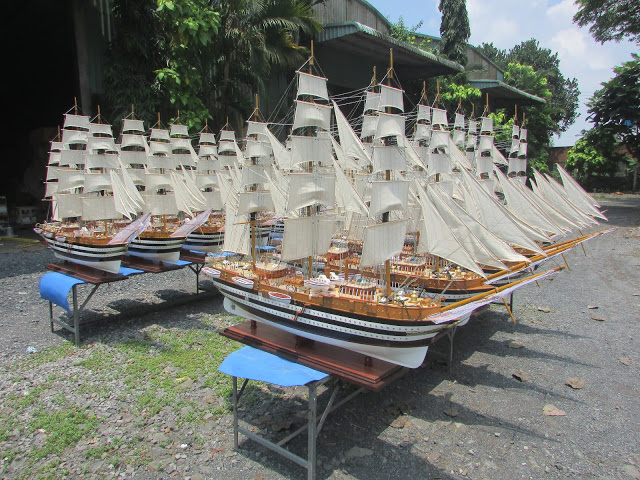 Complete your model and display it. Before you complete your model, you should check that the wooden sailboat construction is correct. Make sure that everything is painted to your liking, that you have added all the details and that you are happy with it. If something is missing, go back and correct whatever you see. After testing your model, you can proudly show off your hard work.
Boat display models can be purchased in many places like our Speed Boat Models
You shouldn't have any leftover parts from your model. If you do, try to figure out where it's supposed to go and add it if possible.
Be careful with your finished model boat as it will break easily.
This wooden model sailboat tutorial will help you create your own beautiful models.
Good luck !
Information Contact:

Speed Boat Models
Phone: 038 627 0225 – 096 3434 667
ZALO: 0397 955 489
WEBSITE: speedboatmodel.com
Fanpage: https://www.facebook.com/mohinhthuyenbuom
E-mail: [email protected]
Address: 168/32 D2 Street, Ward 25, Binh Thanh District, Ho Chi Minh