Handcrafted Wooden Speed Boat Models
Wooden Speed Boat Model (Tall Ship) is a large sailing vessel with a traditional truss. Popular modern tall ship rigs include obstacle rigs, brigantines, brigs, and barques. "Tall Ship" can also be more specifically defined by an organization, such as for a race or festival.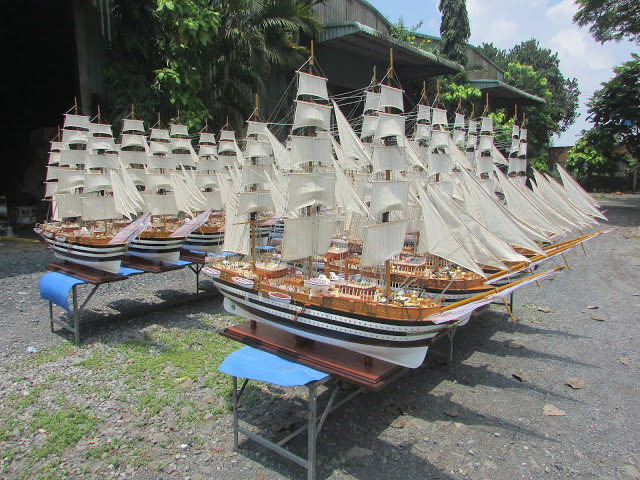 How Is The Wooden Speedboat Model Handcrafted?
Wooden Speed Boat Models is handmade, high quality and attention to detail. From the skillful, meticulous and elaborate hands of skilled craftsmen. Good product, quality. The product is made of high quality natural wood. Such as christmas, melaleuca, rosemary … are handled carefully (not warped, warped, cracked in all climate, weather, environmental conditions …)
There is a quality about a finely crafted wooden kayak which is hard to describe They have a sensuousness not typical of other traditional wooden boats.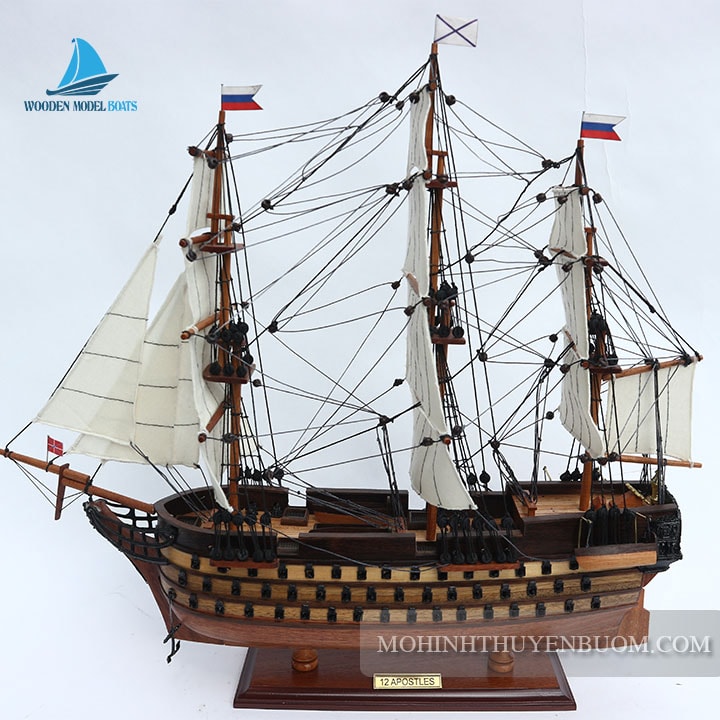 At Speed Boat Models, we offer you handcrafted model ships in a set of varieties that is difficult to find anywhere else. We understand that whether it's an antique large ship model or a wooden sailboat model developing a complete handcrafted ship model project requires craftsman who is skilled and experienced, and love what they do.  Every handcrafted ship model at speedboatmodels.com reflects the history, aura and ambience of the original ship, which is sure to add a definitive class to your home or office interiors.
To complete a model ship our modelers go through an in-depth process so that the product reaches the highest standards of quality. From selecting and preparing the wood, designing skeleton, building ship hall to prepare and stretch mast and sail handcrafted model ships at premiershipmodels.com follow the original ship history, design and fit as requested by the client.
Ropes and decorations all prepared by hand makes each piece we craft a unique piece which makes your model ship different from the regular machine-made dummies. Every inch of the model ship is designed under high precision to meet our client's expectations, that too within the said delivery time.
Throughout the manufacturing process we focus on the elegance of the finished product.  Each piece of wood is hand selected for its grain and character and is then planed, shaped, sanded and finished.
Some Outstanding Models Of Wooden Speed Boat Models
Wooden Speed Boat 12 Apostles Model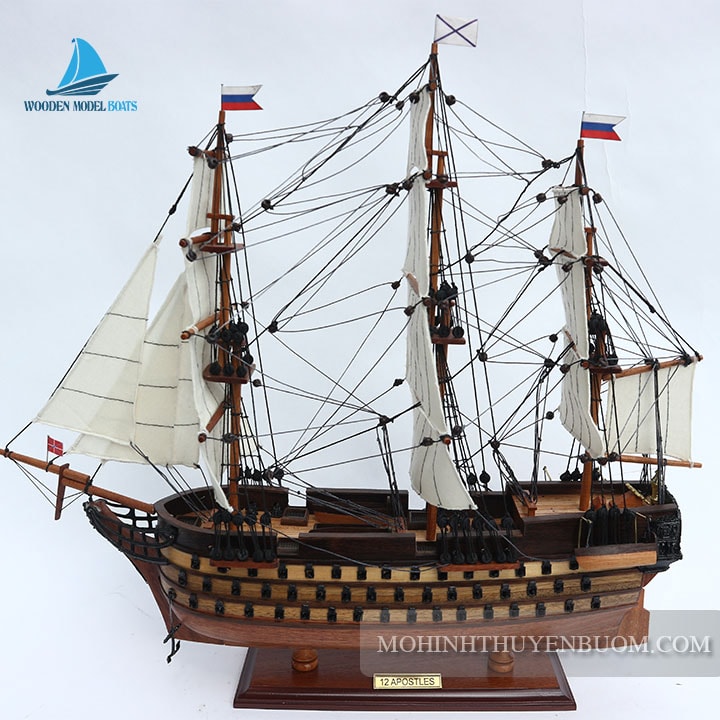 Model Name
Tall Ship 12 Apostles
Brand Name
Speed Boat Models
Color
White , Blue
Size
84/95L x 18/25W x 73H (cm)
38/50L x 10/18W x 48H (cm)
Packing
94/105L x 28/35W x 83H (inch)
48/60L x 20/28W x 58H (inch)
Price: $619,00 – $717,00
Wooden Speed Boat Black Pearl Model
Model Name
Tall Ship Black Pearl
Brand Name
Speed Boat Models
Color
black
Size
40L x 11W x 45H (cm)
76L x 17W x 72H (cm)
Packing
50L x 21W x 55H (inch)
86L x 27W x 82H (inch)
Price: $405,00 – $689,00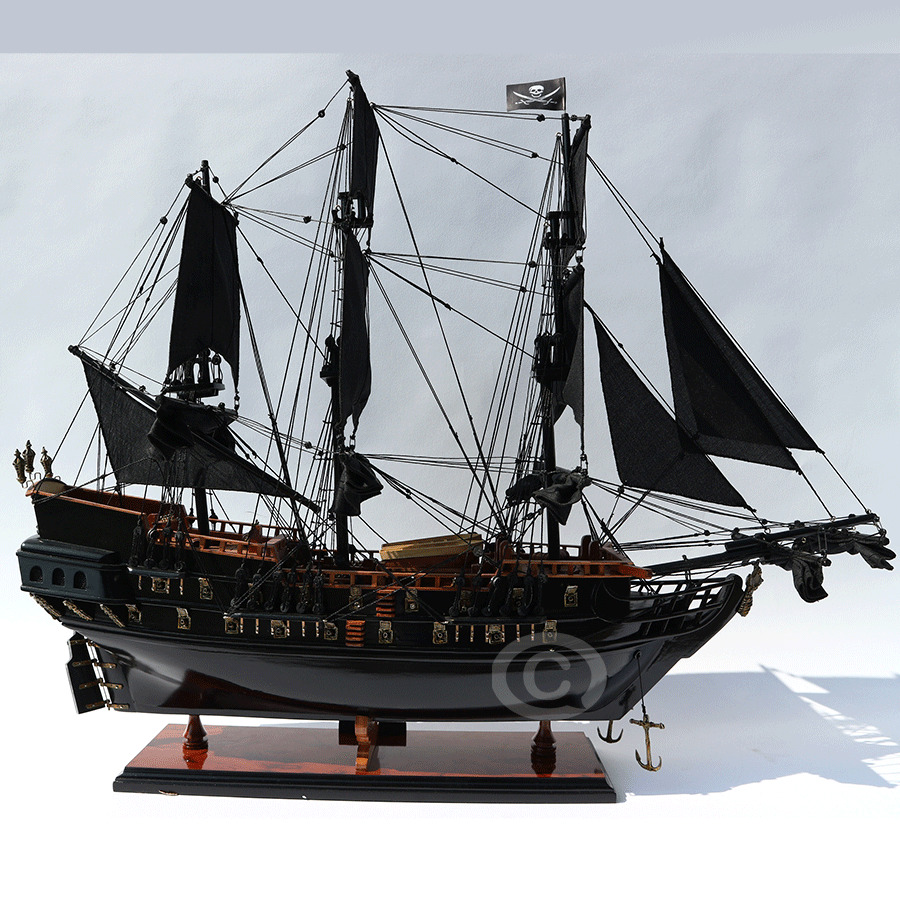 Wooden Speed Boat Hm Bark Endeavour Model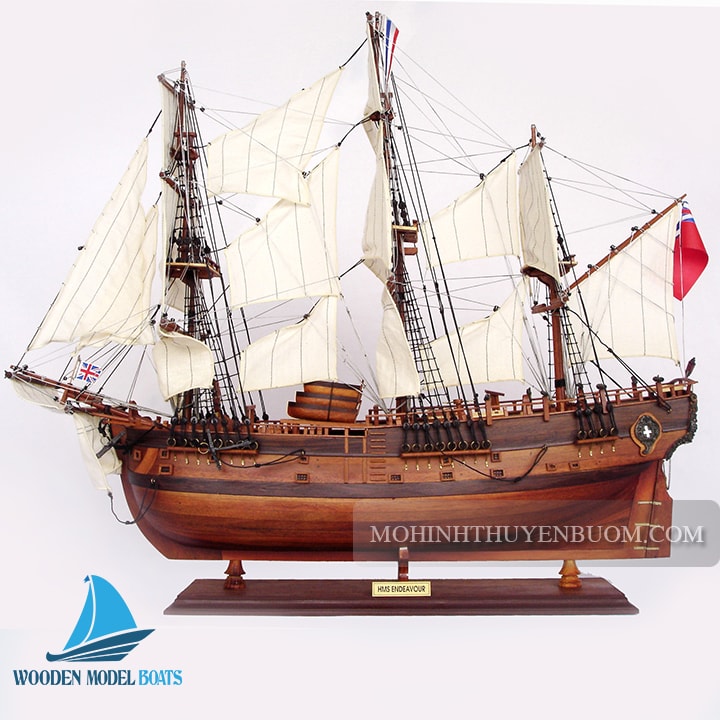 Model Name
Tall Ship Hm Bark Endeavour
Brand Name
Speed Boat Models
Color
Wood
Size
76L x 18W x 78H (cm)
63L x 14W x 66H (cm)
Packing
86L x 28W x 88H (inch)
73L x 25W x 77H (inch)
Price: $668,00 – $689,00
See More Wooden Speed Boat Models :<<HERE>>
Address To Buy Handcrafted Wooden Speed Boat Models
Speed Boat Models is an address specializing in wholesale and retail purchase of  wooden model boat models. From wooden boats, sailboats, yachts, bottles boat… All products are well received by customers.
We have a workshop specializing in the production of boat models according to customer requirements. Large quantities of goods can be supplied depending on demand. All products are strictly inspected from supplier selection to packaging. And shipped to the consumer.
At 168/32 Nguyen Gia Tri, Ward 25, Binh Thanh District, Ho Chi Minh City. Here we have showrooms displaying many different types of boats. The shop is open from 8:00-17:00 daily.
To buy goods through the website, you can access the following website address: Speed Boat Models
Information Contact:

Speed Boat Models
WhatsApp: (+84) 38 627 0225
WEBSITE: speedboatmodel.com
Fanpage: https://www.facebook.com/mohinhthuyenbuom
E-mail: [email protected]
Address: 168/32 D2 Street, Ward 25, Binh Thanh District, Ho Chi Minh
With our focus on innovation through research and development. Our expert modelers take care of every essential aspect of a handcrafted model ship including the three masts with square sails.
For more information over handcrafted model ships, give us a call or meet in person, so that we can explore the shipbuilding industry better.
Thanks For Watching !