5 ways to display model boats in the office
Displaying all kinds of boat models in the office is not only a way to create decorative accents, but also help your workspace become lively, suitable for feng shui, bring luck and motivation to work. more work. Here are a few ways to display model boats in the office that are creative and suitable for many spaces.
Consult now!
5 ways to display boat models that are both reasonable and creative
Method 1: Put on the shelf
If you have small enough boat models, you can put them on shelves for display, such as bookshelves, document shelves, windowsills, etc. Arrange them by theme or color to create uniformity.
Method 2: Place it on your desk
Place the boat model on the desk to create relaxation and reduce stress. Place them in a left/right corner of the desk for easy viewing.
Method 3: Hanging on the wall
If your boat models are small enough and have hanging holes, you can hang them on the wall. Hang them in certain positions to create balance. In addition, you can also choose a picture boat model to save space when hanging on
Method 4: Create a display frame/cabinet
If you have a lot of model boats, you can create a display case to display them. The display frame can be made from wood or stainless steel for uniformity. In addition, you can order glass display cabinets with an area large enough to hold each model boat or contain many boat models inside.
Use light to bring focus to your model boat. Using table lamps or wall lights to illuminate the model, creating an extremely artistic and luxurious highlight, significantly increasing the value of the model as well as expressing the ultimate aesthetic style of the owner of the apartment. room.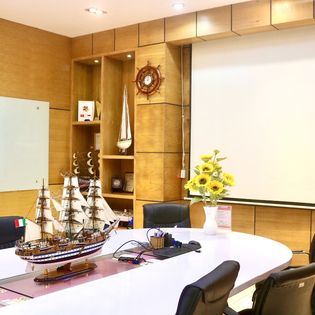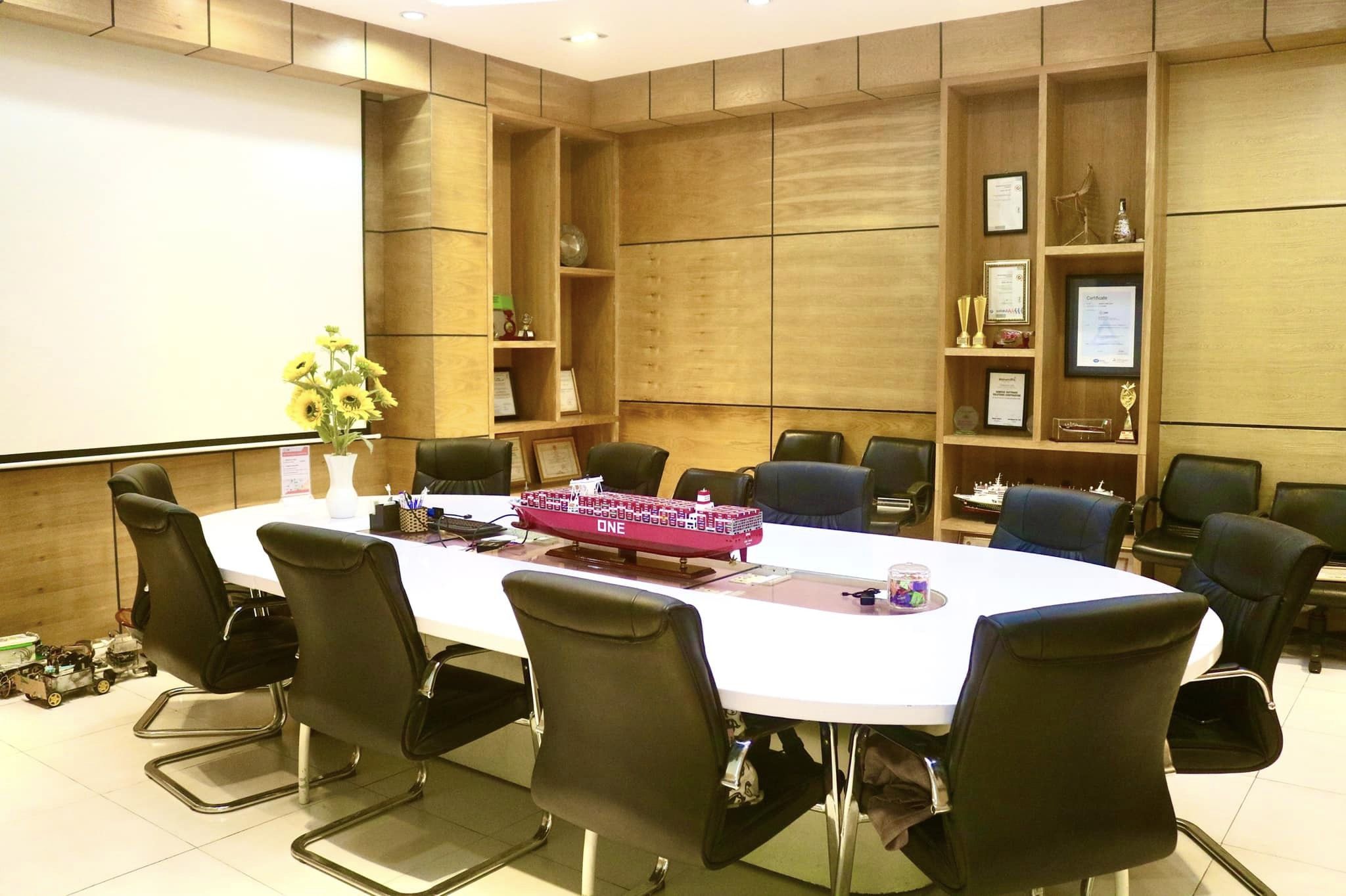 Care tips when displaying boat models
Caring for your model boat is important to ensure that it will last and retain its precious value for many years. Here are some ways to preserve boat models that you should pay attention to when displaying boat models at the office:
Before starting to decorate the model, it is recommended that you clean the boat model using a soft brush or soft cloth to remove dust and debris from the model.
If your model is dirty or has hard-to-remove stains, use suitable cleaners to clean. With the wooden boat model, it is recommended to use specialized wax to clean the wooden body.
Protect the model from the sun
Sunlight can discolor or damage small details on the model. Please keep your model out of the sun by storing it in a dark and dry location.
Store the model in a dry place
To prevent moisture on the boat model, place it in a moisture-proof bag or sealed container. Absolutely do not place the model in a humid place or in an environment with many insects.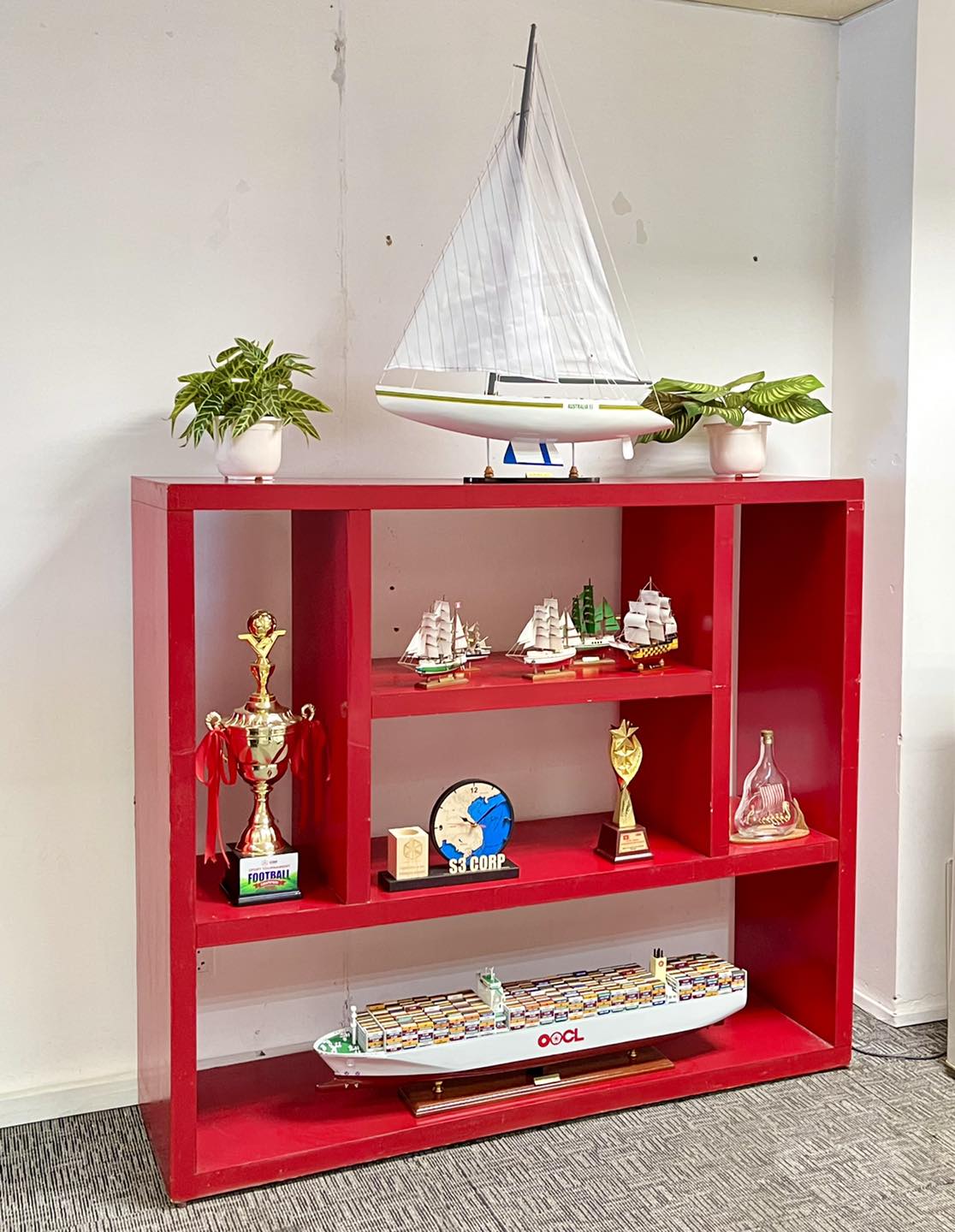 Check your model periodically to ensure that it remains properly stored. If you detect any stains or damage, repair it immediately to avoid damaging the model.
Above are some ideas and experiences for those who display boat models in the office. Let's immediately apply these cool boat model displays to create an efficient, relaxing, comfortable workspace, bringing a lot of success to yourself!
Do not forget to refer to more articles on Speed Boat Model's Blog to learn more in-depth knowledge about wooden boat models. Speed Boat Model is always happy to help you answer any questions about wooden boat models at any time!